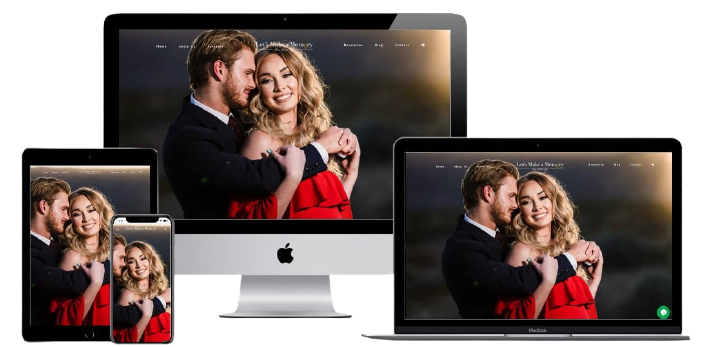 Technology Used: WordPress
About: 
Let's Make a Memory is a photography and videography team that works meticulously to tell your story. We center our storytelling on people and moments.
We direct our attention to creating exceptional albums and breathtaking wall-art for you and your family to cherish for generations to come.
We produce a heart-stopping wedding highlight video that you can watch many times over with your family.
When you hire a professional photographer and videographer for your wedding you are not only hiring someone to take pretty pictures and filming your day but also a person who is a storyteller. A professional photographer and videographer take the time to really listen to you and your love story. They will know the people and moments that are most important to capture on your wedding day and will take gentle care to create an atmosphere where your story can unfold. Always in the background, observing, and guiding, a professional photographer and videographer will document your story in such a way that when you see your photographs and watch your video you will be able to truly relive the beautiful and unique story of your wedding day.